Forum rules
This is the forum to share your recent aviation photos with the rest of the community, being photos not older than six months at the moment of topic opening. Theme-based topics, not about recent events, should go into the sub-forum.
Although we will not screen beforehand, we reserve the right to delete any images, especially if clearly unsharp or otherwise low in quality. For more information on how to upload you images, check this post.
In topic titles, please use airfield names in stead of just codes, and be clear about what kind of photos your viewers can expect (e.g. CIV/MIL, location etc.).

Finally, bring any photo criticism understandable and to the point, not cynical or offensive! Simultaneously, do not feel offended by criticism per se, but simply explain your motives, taste et cetera, or ignore if you wish so.
Scramble Junior

Posts: 203
Joined: 31 Oct 2007, 21:01
Type of spotter: Eerst de foto dan het nummer.... (F..)
Subscriber Scramble Magazine: Yes
Location: In the Southwest....
To keep this post alive.....
NAS South Weymouth 1991: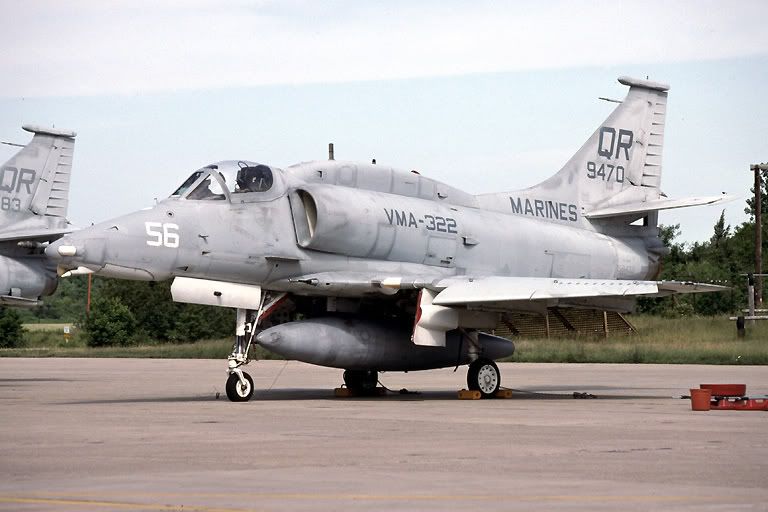 Ik zeg maar Zoo.... das korter dan dierentuin!!
Scramble Master

Posts: 2600
Joined: 14 Sep 2006, 09:39
Type of spotter: F4
Subscriber Scramble Magazine: Yes
Location: Hillywood
Contact:
Skyhawk in the hangar of the USS Intrepid in New York
Scramble Addict

Posts: 1053
Joined: 30 Aug 2006, 10:53
Location: Leeuwarden
One of the Wittmund beauties! Little noisy plane
Don't steal my pictures...
Cecil Field 1993...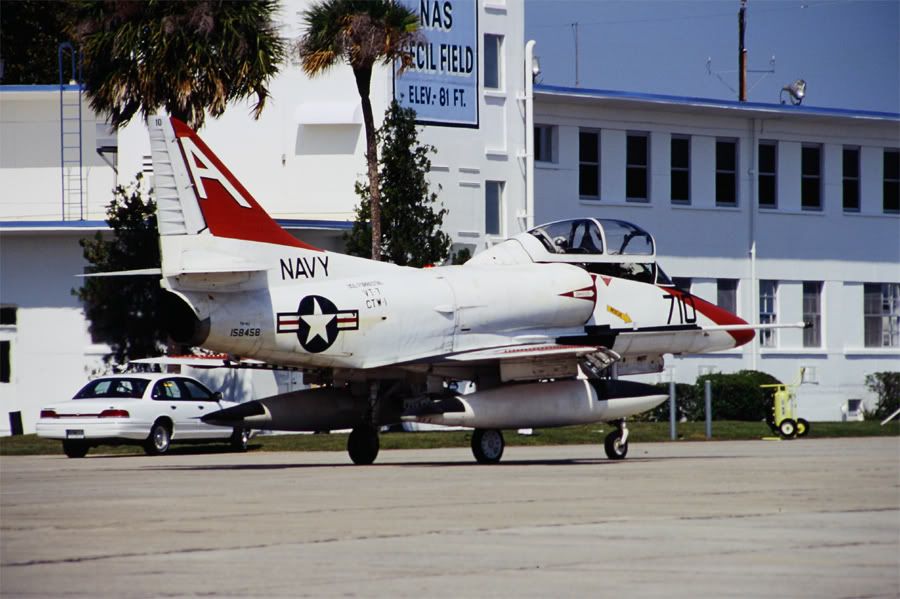 Scramble Addict

Posts: 2383
Joined: 06 Sep 2002, 06:59
Location: N 52°13"31.2 E 4°29"57.5
Contact:
Yippee, Skyhawks.....
This aircraft has been in the Top-5 of my favorite jets for ages. Unfortunately I never visited the USA before the year 2000, so I don't have any operational USN or USMC Scooters. But I was lucky enough to encounter a couple of Brazilian, Argentinian and Singaporean humpbacks.
I never really took the time to work on the slide scans with current techniques, especially since they were made with the old, then highly appreciated, Acer ScanWit 2720S. Wie is er niet groot mee geworden.....
Enjoy !
Cheers,
Iwan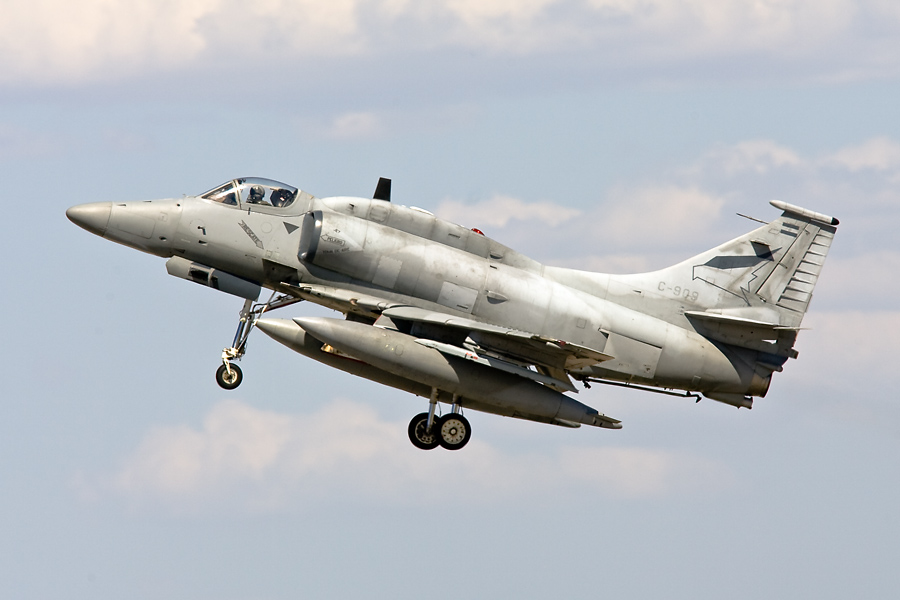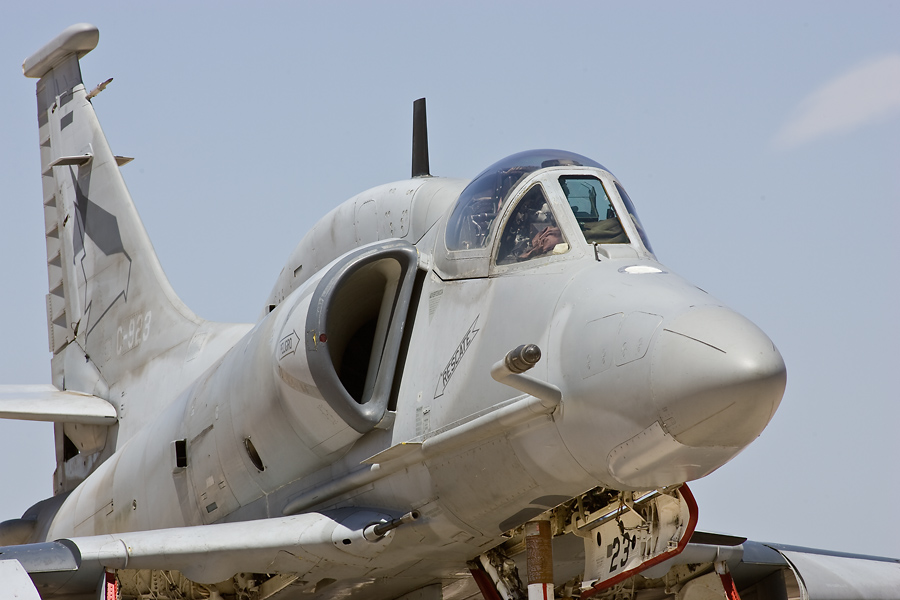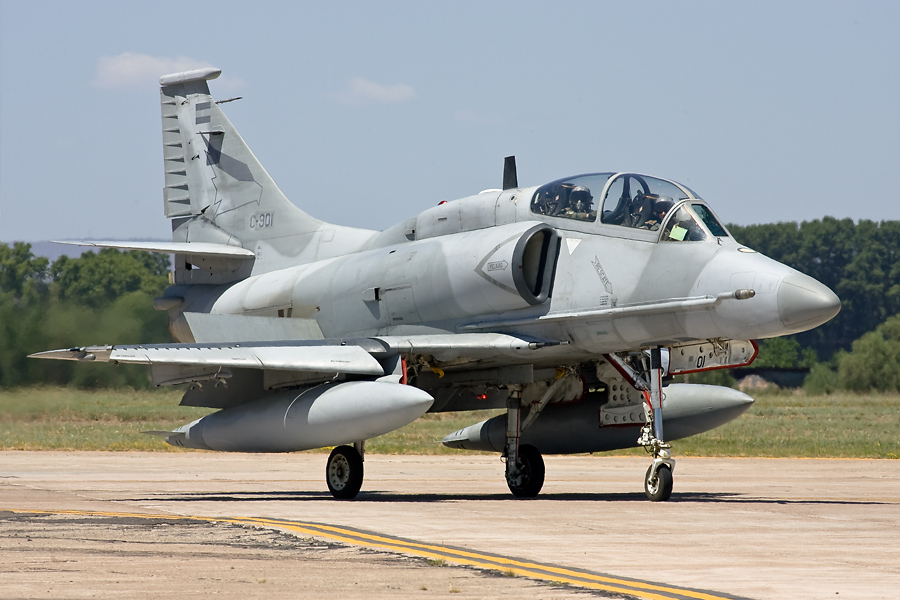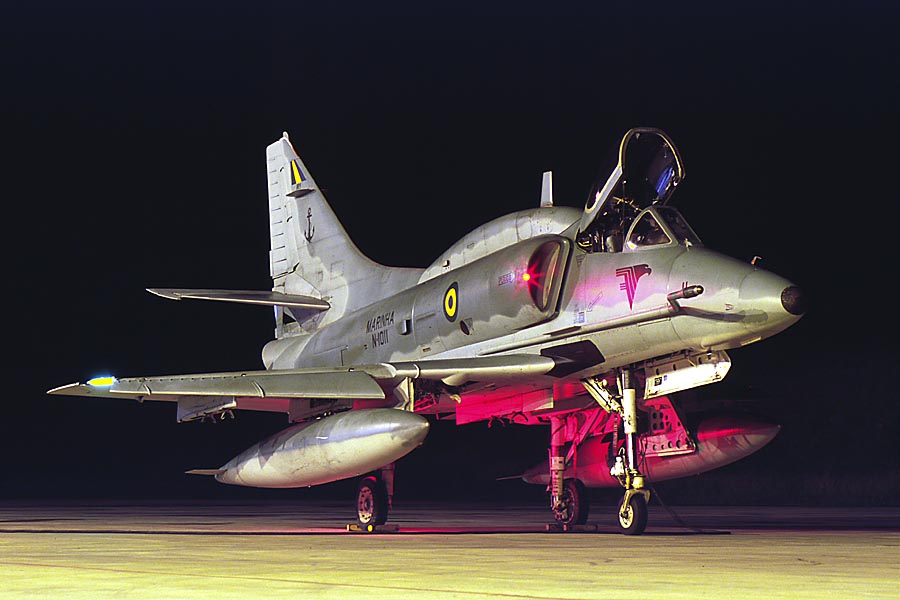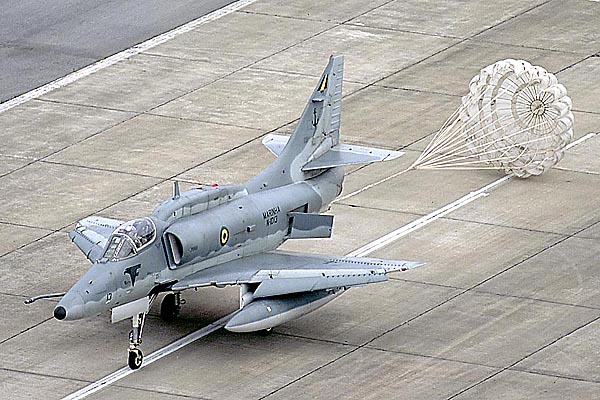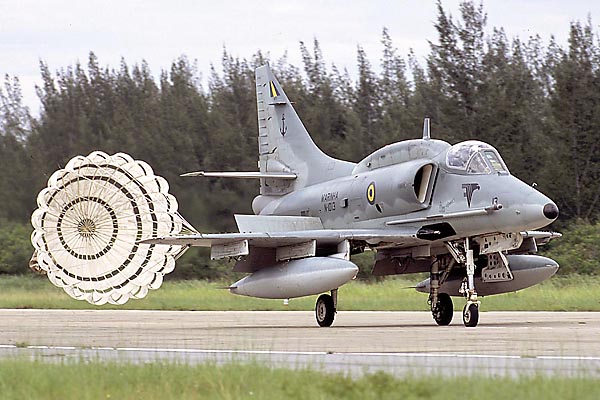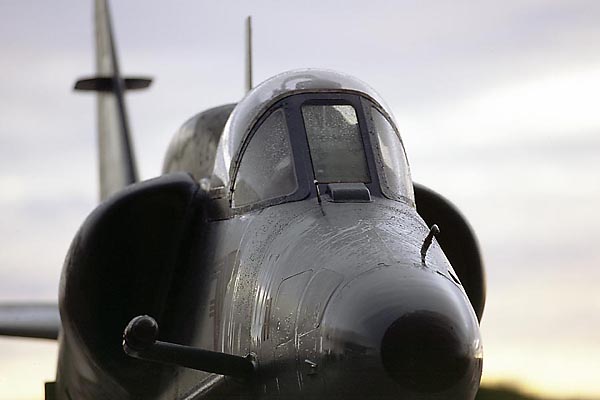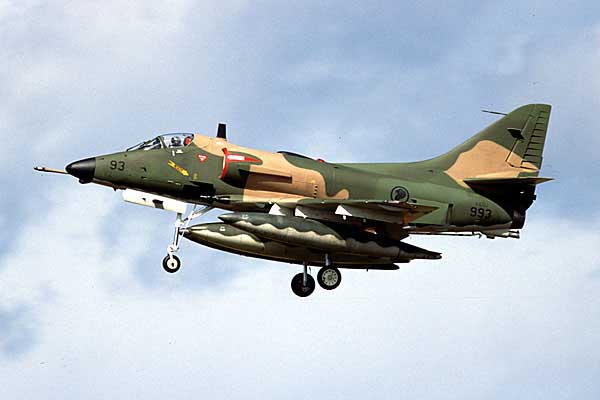 Wittmund, 04-03-09:
Detail of one of the Wittmund Skyhawks
Scramble Junior

Posts: 199
Joined: 25 Jul 2006, 21:10
Location: Near ETNN, Germany
Contact:
Wittmund April 21, 2009
Cheers,
Mick
Only got the first one scanned at 800 pixels unfortunately!!
Next few are a bit bigger
Scramble Master

Posts: 3069
Joined: 20 May 2003, 18:46
Location: Leusden
Contact: