Forum rules
This is the forum to share your recent aviation photos with the rest of the community, being photos not older than six months at the moment of topic opening. Theme-based topics, not about recent events, should go into the sub-forum.
Although we will not screen beforehand, we reserve the right to delete any images, especially if clearly unsharp or otherwise low in quality. For more information on how to upload you images, check this post.
In topic titles, please use airfield names in stead of just codes, and be clear about what kind of photos your viewers can expect (e.g. CIV/MIL, location etc.).

Finally, bring any photo criticism understandable and to the point, not cynical or offensive! Simultaneously, do not feel offended by criticism per se, but simply explain your motives, taste et cetera, or ignore if you wish so.
Scramble Addict

Posts: 1165
Joined: 09 Dec 2005, 10:30
Type of spotter: Civil, bizz & military transport
Location: EHRD
Contact:
Good afternoon!
Some pics of today:
N244J Gulfstream IV:
985 B763 Chilean Air Force:
Enjoy!
Ciao, MartijnMD11
Scramble Master

Posts: 5285
Joined: 05 Oct 2003, 18:03
Type of spotter: F4 + H5
Subscriber Scramble Magazine: Hurricane
Location: EHVB
Nice to see the small flag next to the captain window of the FAC 767
Sunny pictures!
Adios,
Hurricane
Groeten,
Ron
a different angle..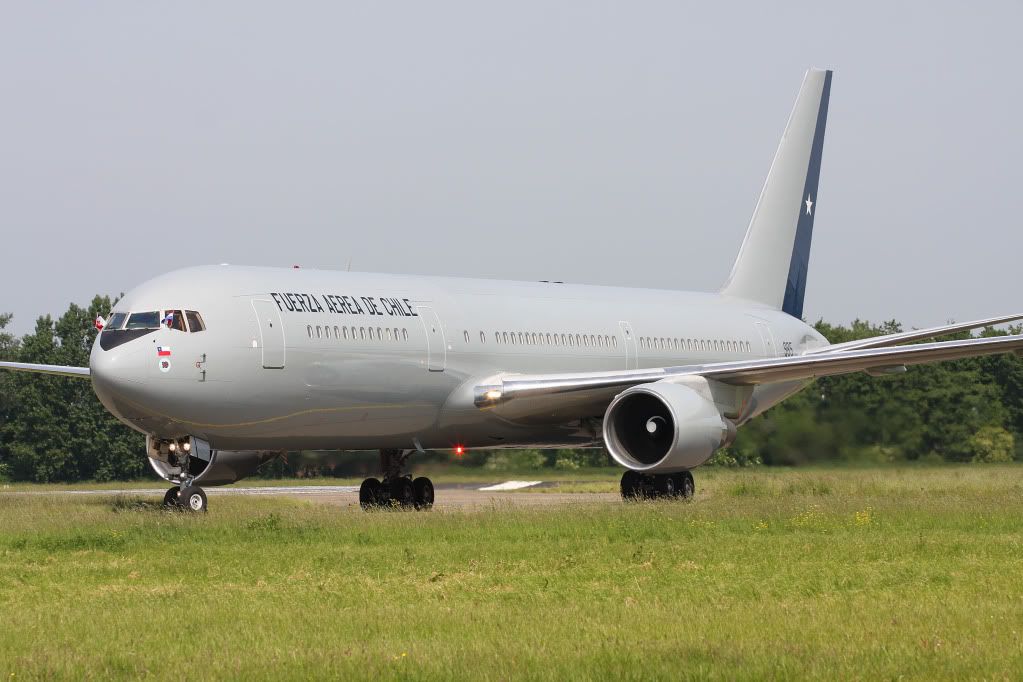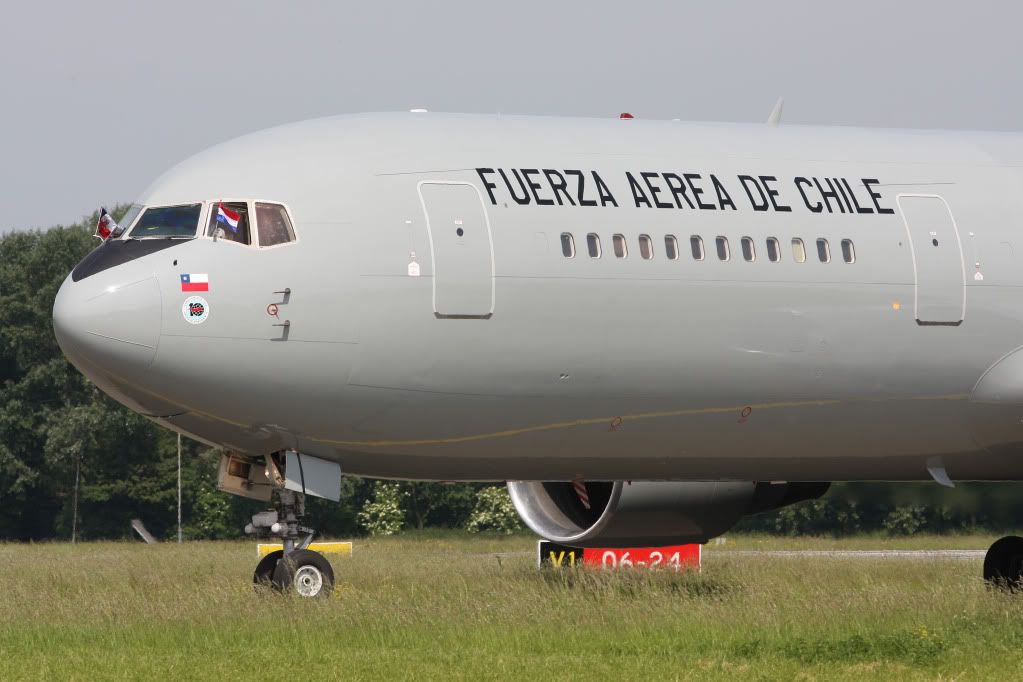 Scramble Die-Hard

Posts: 700
Joined: 30 Jun 2007, 22:09
Type of spotter: Aviation photographer
Subscriber Scramble Magazine: maarten-sr
gents great
Scramble Junior

Posts: 216
Joined: 02 May 2003, 21:32
Type of spotter: F2
Location: Rijnsburg
Contact:
For the position a nice pic.
it is a pitty about the staires
Scramble Addict

Posts: 2279
Joined: 04 Nov 2002, 08:46
Type of spotter: ..
Subscriber Scramble Magazine: no more
Location: EHEH and EHBD area
Not the most attractive livery!
are/ is the stairs still joining the airplane at the moment
Scramble Newbie

Posts: 41
Joined: 05 Sep 2005, 22:23
Type of spotter: alles wat vliegt...
Subscriber Scramble Magazine: Ja
Contact:
js51672 wrote:Not the most attractive livery!
are/ is the stairs still joining the airplane at the moment
At 6.30PM the stairs were still blocking a clear view of the 767....
So I had to make a side-on shot with the stairs in front of the aircraft.
Fred