Just back from a vacation in Scotland. In the first week I visited the Outer Hebrides islands, Scotland.
Before taking the ferry to Barra Island I visited Oban/ Connel Airport.
On the platform was this nice islander from Hebridean Air Services who was flying for Highland Airways. Their own islander was in maintenance.
G-HEBS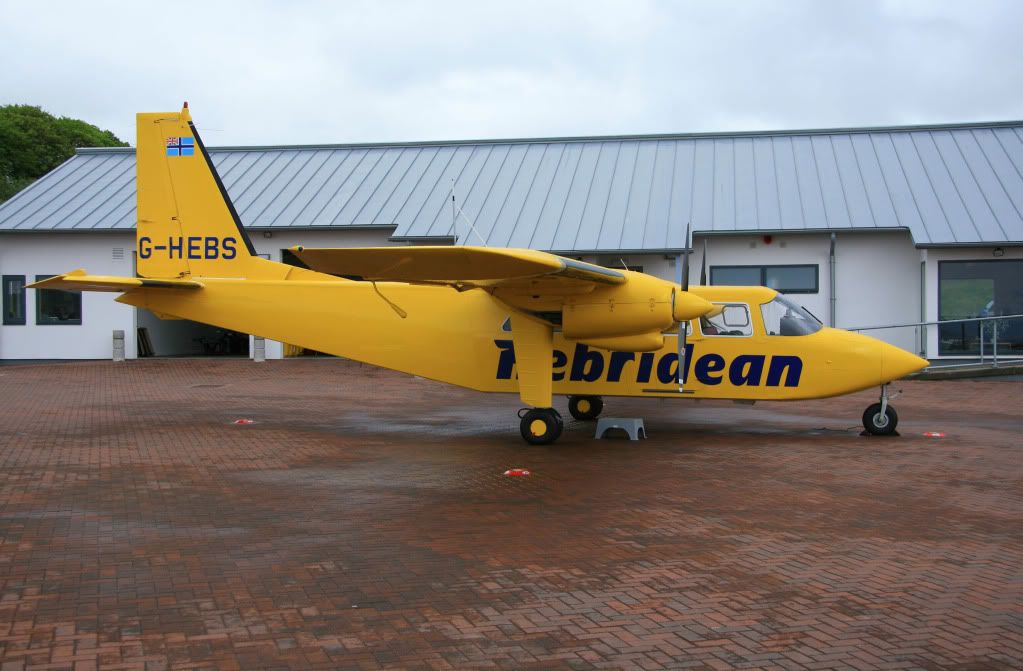 The next day (Thursday the 28th of may) was at Barra Island. This Island is only 6x12 kilometres small but has one of the strangest airports I ever visited.
There are three runways, which are all situated in the bay. When this bay becomes dry during the low tigh the runways can be used. The airport building and small tower are on de edge of the beach. When I was there during the morning the whole bay was still under water. From the beginning of the afternoon, the water was almost gone and the first of three scheduled services could land.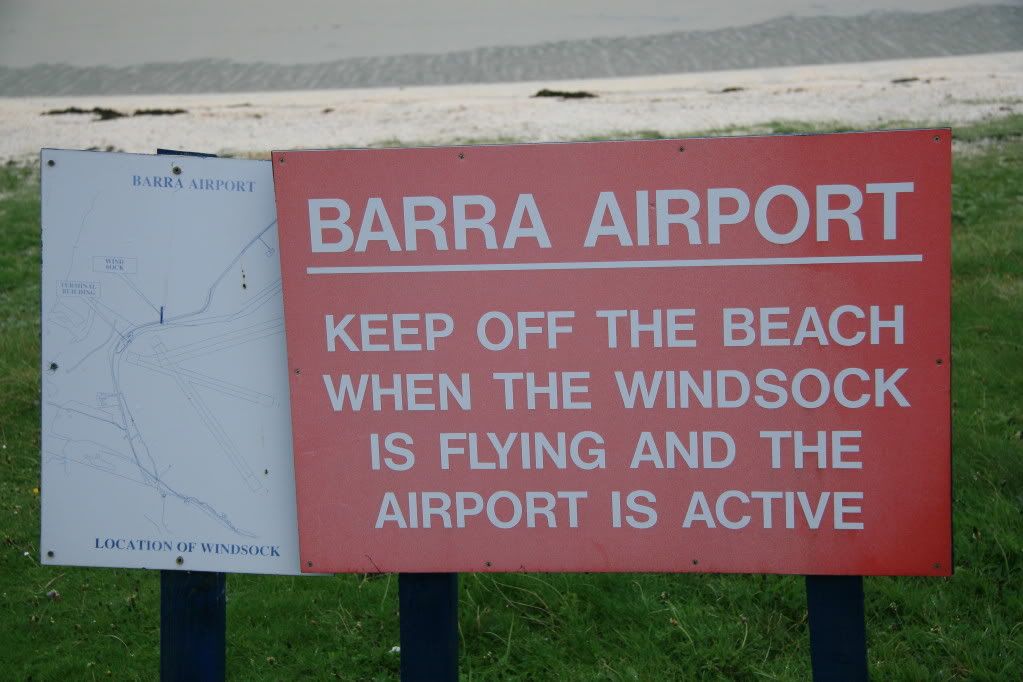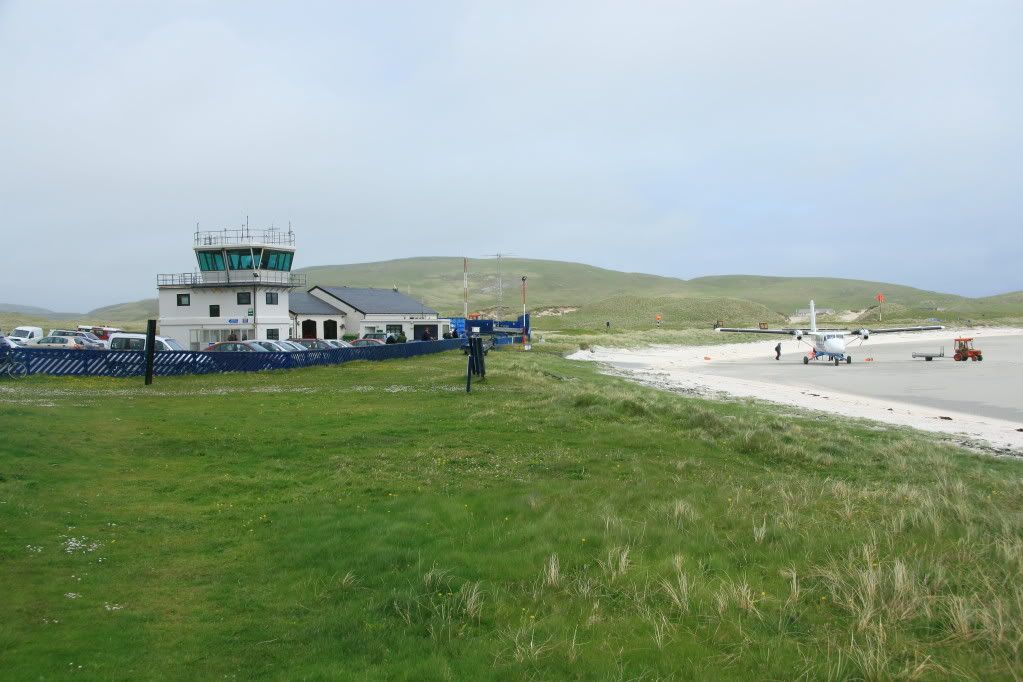 The direct service from Glasgow Intl. operated by Loganair for Fly Be with the DHC-6.
G-BZFD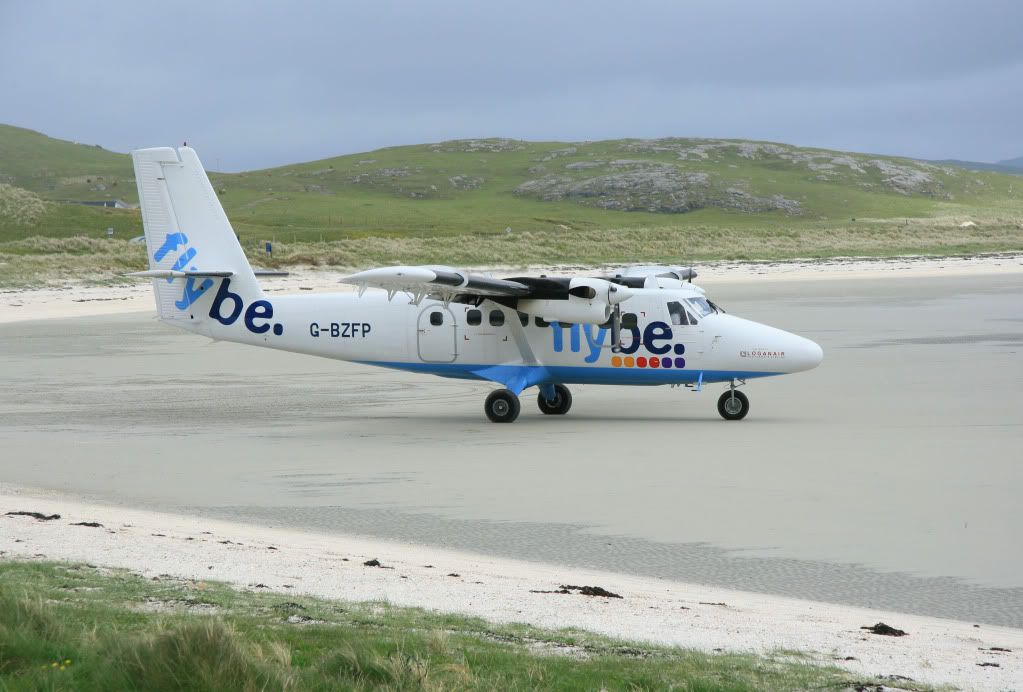 And after 1 hour the second DHC-6 from Fly Be arrived. This time also from Glasgow but after that ongoing to Benbecula. And after the stop there this aircraft will return back to Barra and then further to Glasgow again.
Sometimes also small props visit the island. This is a 40 years old Pa-28.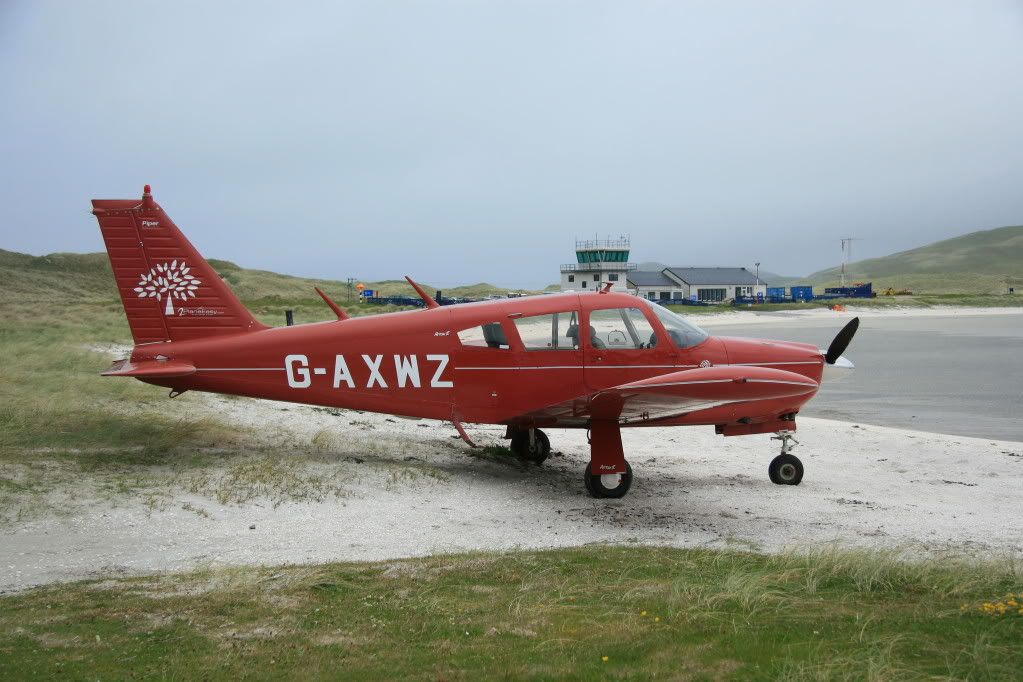 On Friday the 29th the next stop was at Benbecula. Little more activity here, with some scheduled services to Stornoway, Barra, Glasgow and Inverness.
This Saab340F is flying cargo between the islands for Nordic Solutions.
LY-NSC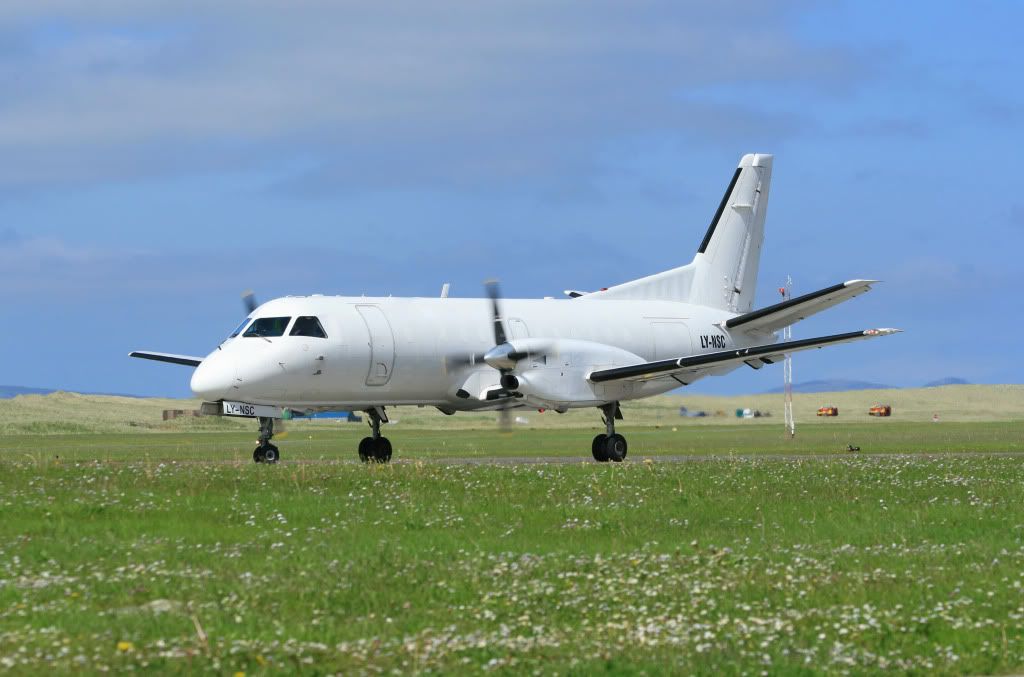 A Be200 from Flight precision did some calibration flights at Benbecula.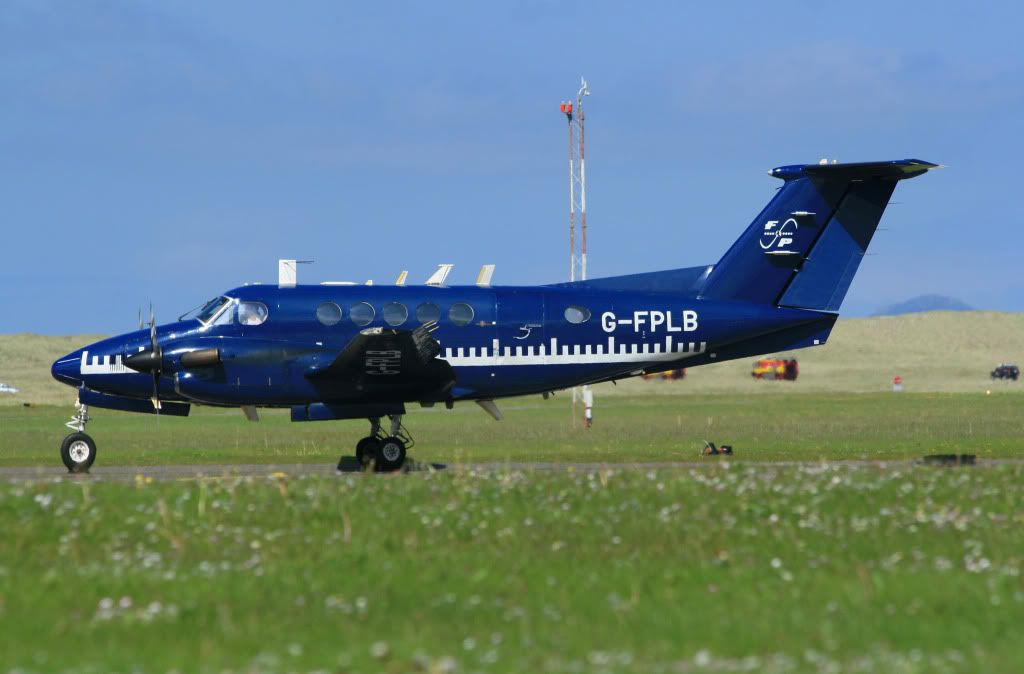 This BAe3102 was flying for Highland Airways. The aircraft is on lease from Fly Lappeenranta from Finland.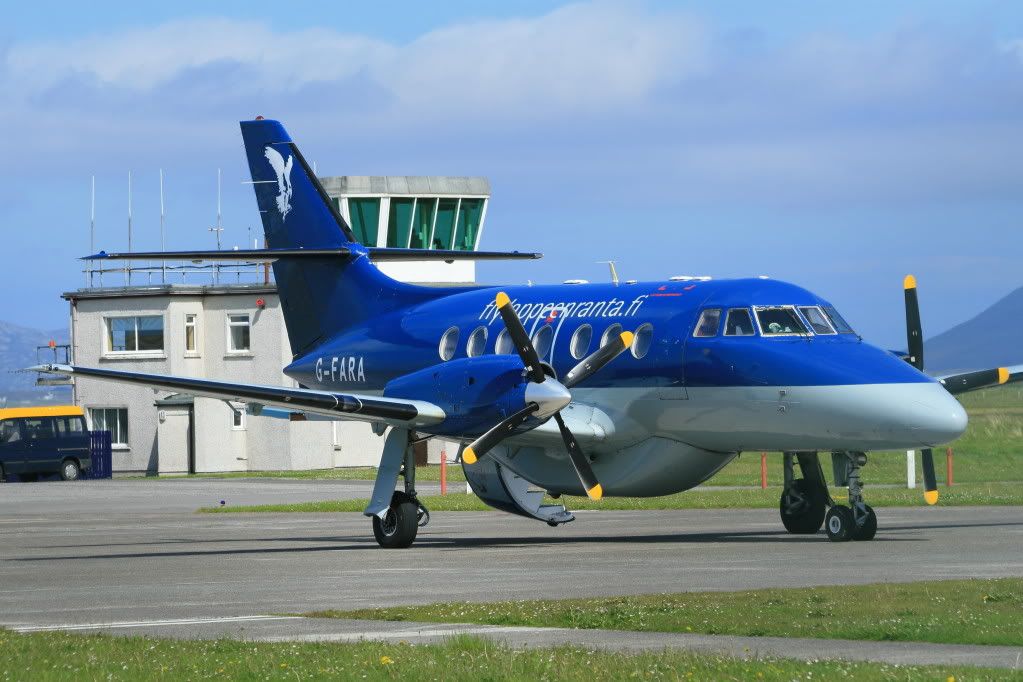 And again the DHC-6 from FlyBe on the flight from Barra.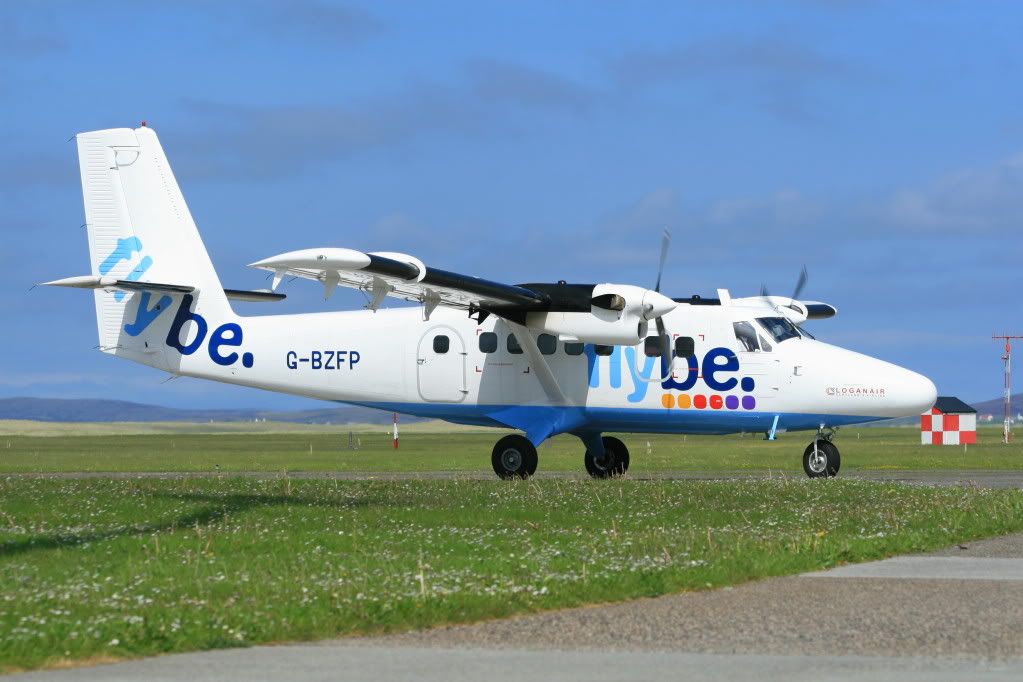 Hope you'll like them,
Grtz
Cor