...oops....
https://twitter.com/clashreport/status/ ... 5911514112
https://twitter.com/wembi_steve/status/ ... 6662934528
The pilot is a bit slow in leaving the cockpit...
Several post-fire pictures of the aftermath:
https://chimpreports.com/photos-rwanda- ... -warplane/
/
https://www.therwandan.com/ki/igisirika ... rangirika/
Congolese (#DRC) Su-25 flying over #Goma hit by a MANPADS, assumed to have been fired by #Rwanda forces.

The aircraft was able to land, but highly likely out of action.

DRC has only 4 x Su-25s.
https://aviation-safety.net/wikibase/306187
https://www.aviation24.be/military-airc ... -airspace/
https://www.youtube.com/watch?v=SN9Em9jB4gQ
https://www.youtube.com/watch?v=7eXxaPul-Vs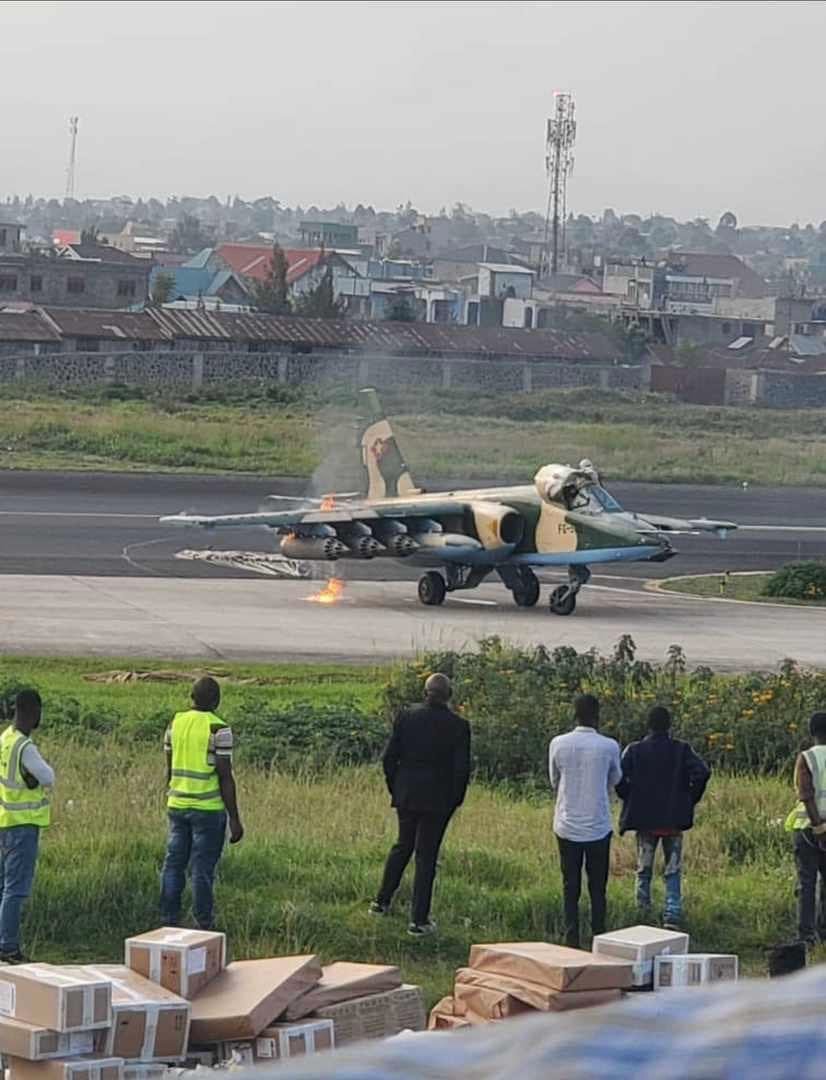 https://mobile.twitter.com/CalibreObscu ... 92/photo/1
https://www.youtube.com/watch?v=_Xy-xNo66Tw