Somewhere in East Germany, 1992?
vlnr,
Me, Roel Van Maarseveen, Leslie Delsing, H.v/d Vlist,
Rick Versteeg and Marcel Frenk.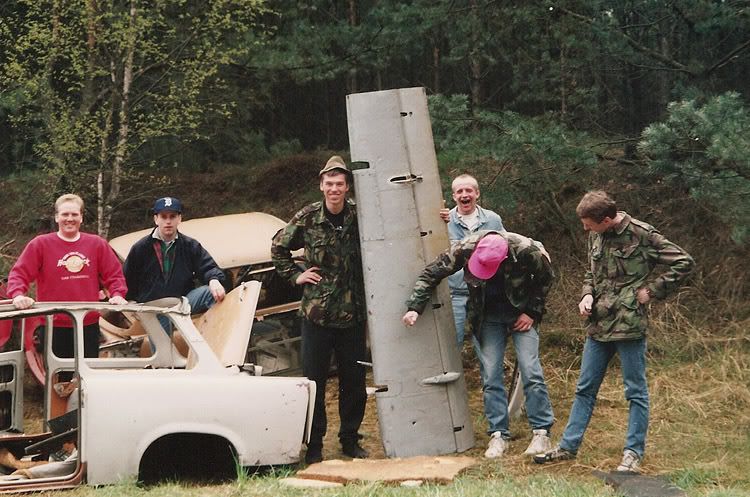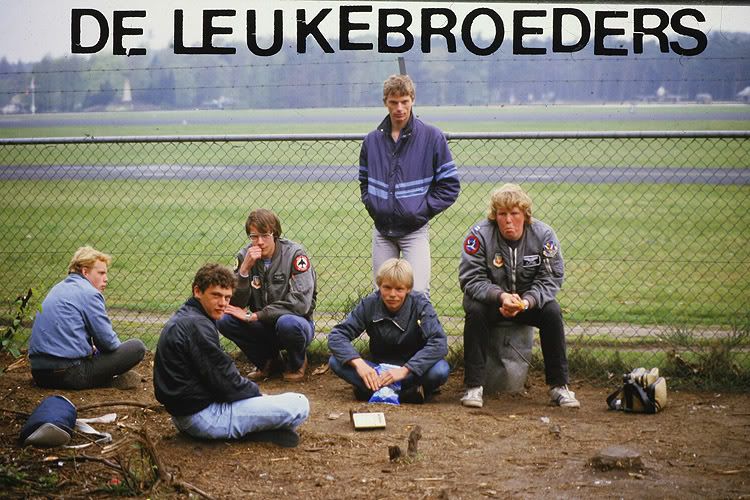 vlnr ? ? Gerard Heijmen, Ron Duurland (standing) Marcel sitting,
and Me
1 F-4 and an F-16 on the platform...
Tonight I will post the 'famous' puking pics, so you are warned!