Hi all,
I've seen several aircraft-topics so far. But as far as I remember I haven't seen a photo topic on
the mighty
GRUMMAN F-14 TOMCAT
the most beautiful aircraft ever build.
I was asked by a moderator of a Tomcat forum to post some shots there, so I digitalized some old
slides and processed a lot of digital shots taken during a visit to the USA in 2005.
I will first post some old shots...then some new shots...and then it's up to you guys!!!
Show them!!!
The first F-14 Tomcat I ever saw... Valkenburg, 25 june 1992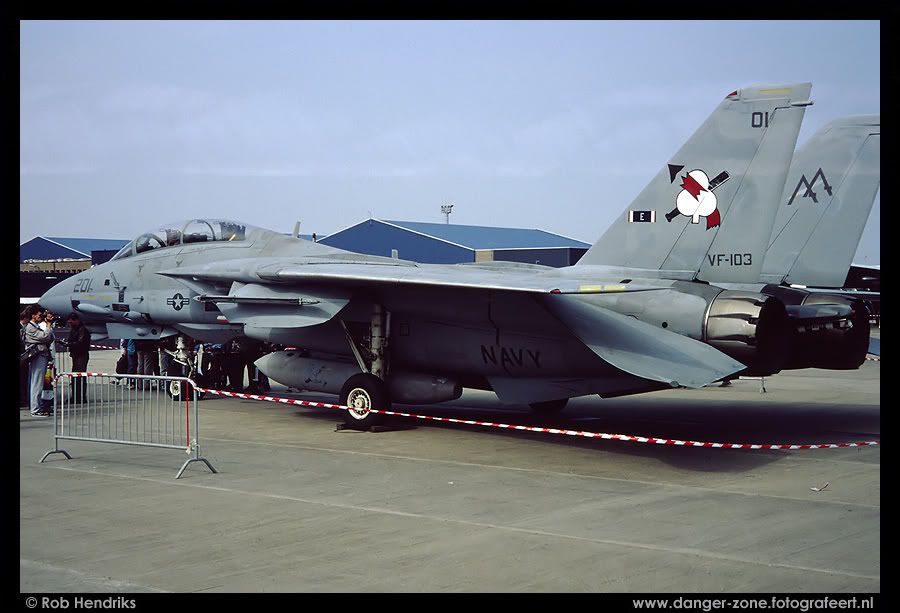 Koksijde, 4 july 1992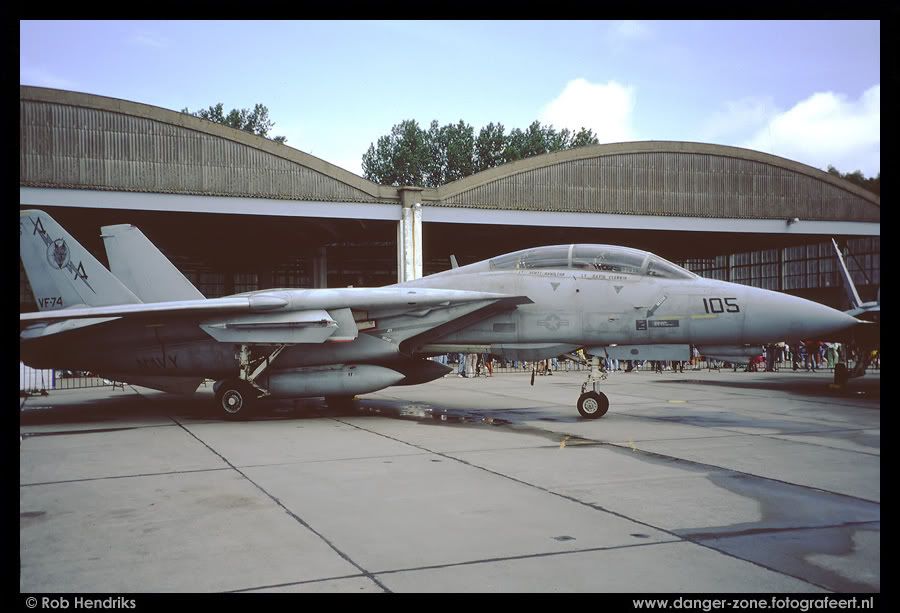 Volkel, 25 november 1992
Gilze Rijen, 5 july 1997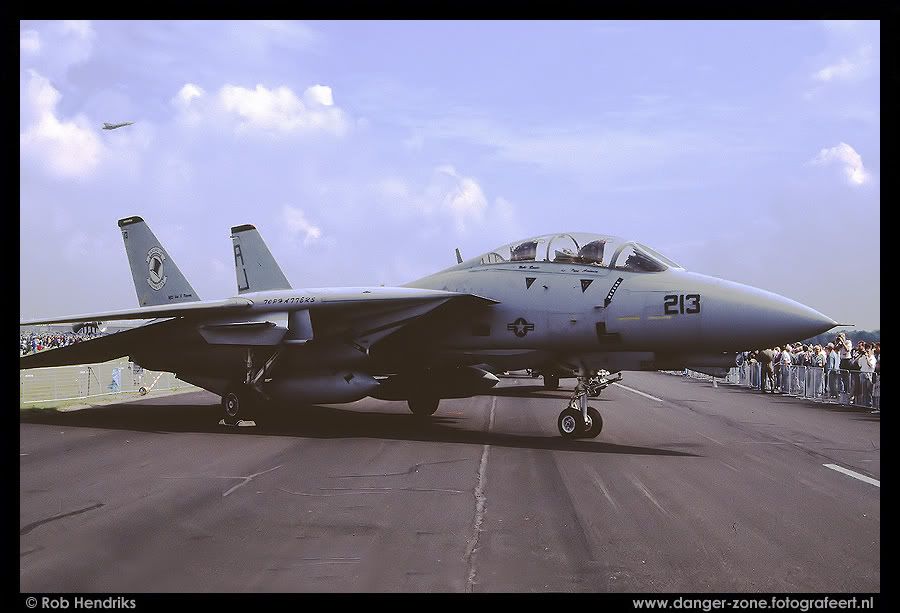 Leeuwarden, 3 october 1999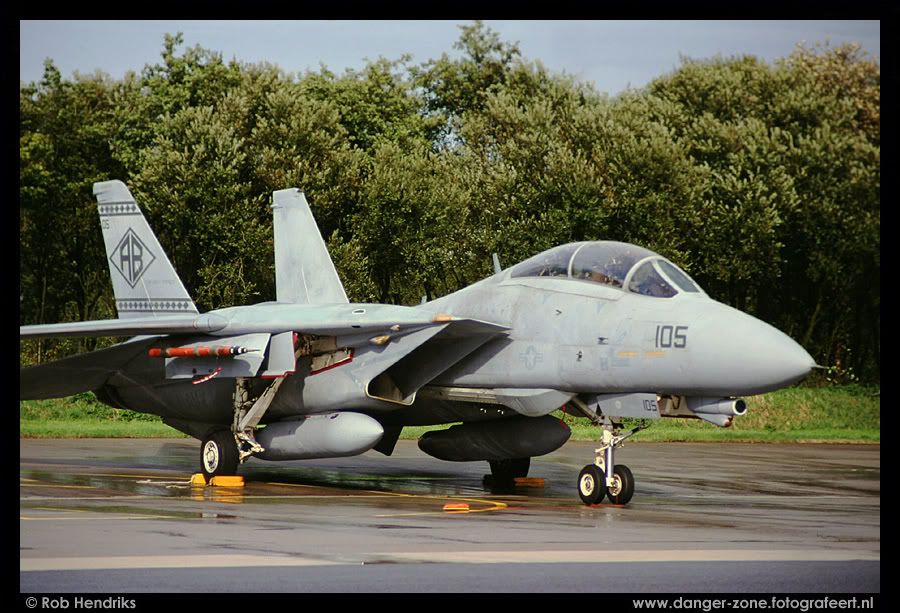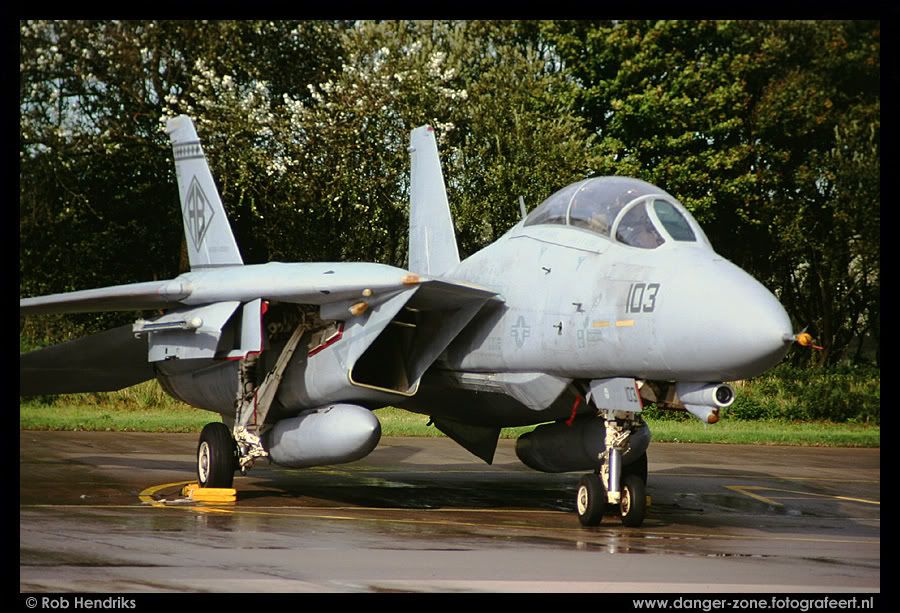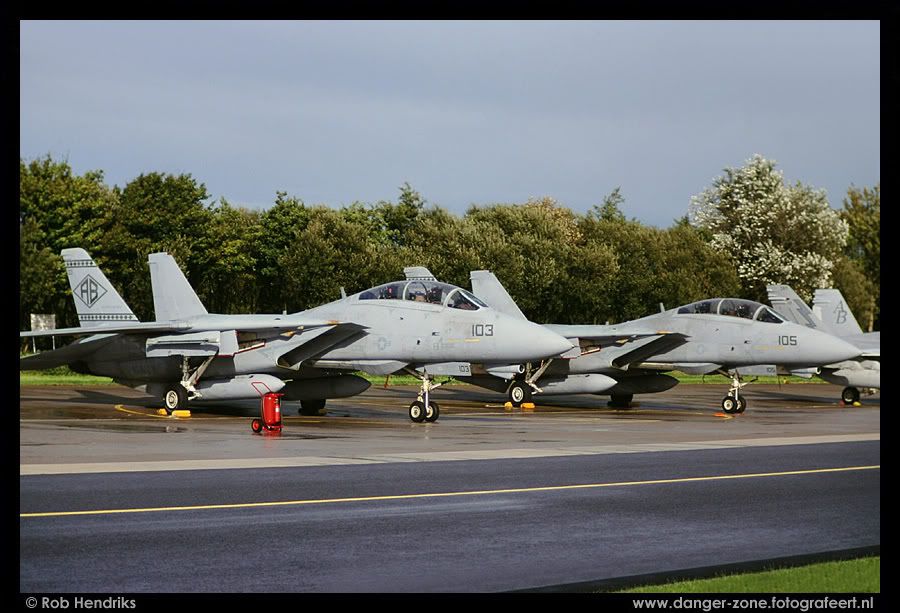 Kleine Brogel, 24 october 2000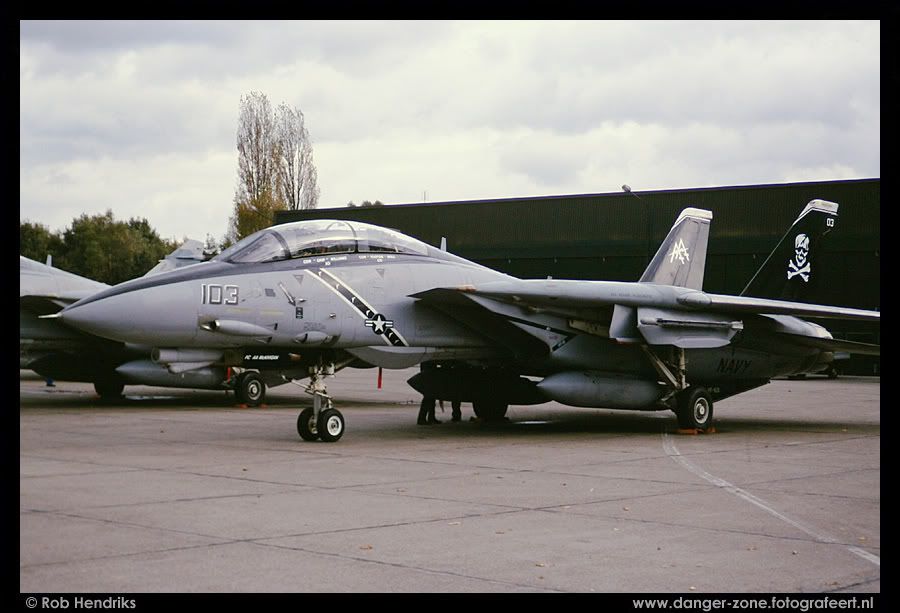 I will post some more later....
Best regards, Rob.
http://www.danger-zone.fotografeert.nl